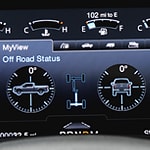 Do you want a truck that even the military and major industry trusts to get the job done? Of course, you do! That is why you should shoot for the Ford F-150 Tough as your next vehicle of choice. It is the kind of truck that those who need to accomplish great things look to.
This truck has amazing stability controls and a uniquely strong build that make it the envy of virtually everyone. Why would you not want to give this a go?
The Ford F-150 Tough is something that just gets the job done right for you time after time. You can use it around your farm or take your whole family on an adventure somewhere off-road. It is made to do all of that. From hunters to industrial workers to the military, this is the truck to trust when you are in a bind and need something powerful.